Why engage Ray White Mt Gravatt to manage your property? The answer is simple: peace of mind and maximum return on investment.
Our property managers have a thorough knowledge of the local rental market, ensuring your investment is continually leased to the highest quality tenants in the marketplace.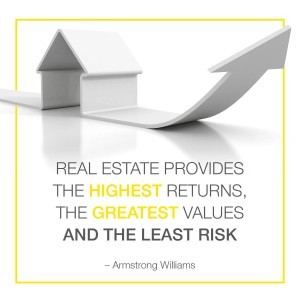 Legislative Requirements
We also eliminate the hassle involved in being a lessor by managing all aspects of your obligations during each tenancy (e.g. rental bond and fees, inspections, maintenance/access and tenancy disputes).Our agents also specialise in ensuring you are protected through strict contractual agreements that address your key legislative requirements (e.g. Privacy Act, Anti-discrimination Act, Trade Practice Act, Property Occupations Act
Keeping you Informed
We understand that communication is the key to our relationship with you. At Ray White Mt Gravatt we know that keeping you updated with progress and activity relating to your investment is paramount. We offer one stable point of contact, direct email access to your property manager. We also guarantee our response times to ensure there are never delays. Our Property Managers operate under strict KPI systems, with thorough policies and procedures, ongoing training and support.
Maximum Returns
Our goal is to increase your income and ensure your investment is working for you. Our low arrears levels ensure our landlords are paid consistently throughout the year. Investment properties should be profitable, they shouldn't be hard work. If you're new to property investment, or have been managing a property yourself, we can take all the stress and hassle out of the process for you. It's an easy 3 Step process to transfer your management to the Ray White Mt Gravatt Property Management team. We are absolutely committed to delivering you better returns, with less stress.
Tenant Selection
We have access to an Australia Wide Database to ensure you are finding the right tenant for your property. After we have accompanied the tenant through your home, processed the tenancy application and checked all references we contact you and the final tenant selection is your decision we do not make that decision for you.
We believe in solutions and our management team will not only act on your property management requirements but also provide you with a number of solutions and recommendations. All this adds up to one thing…
Our team will manage your property as if it were our own.